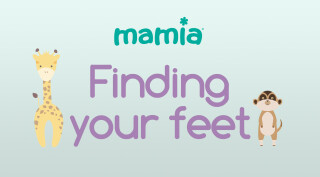 Birth to 6 Months
We believe that the first few months with your baby should be as easy possible. That's why we've put this guide together, to help you get into a routine after bringing Baby home.
Bringing Baby Home
After a hospital stay you'll be thrilled to get back to familiar surroundings and get settled into a routine with the newest member of your family.
Getting into a routine
Baby's first few weeks can be a blur but things get easier as you both settle in to it and getting into a routine can really help. Remember, routines are not an exact science and not having a "normal" pattern can actually be quite normal in the early days
Everything you need for an outing with baby
With a small baby in tow, simply leaving the house can seem a bit like planning a military operation but a little forward planning can help.
How to be a hands-on Dad
Now you're a new Dad, your partner and your baby need you now more than ever. Sometimes it's hard knowing where to start and what to do, so we have compiled a list of how you can become hands-on.