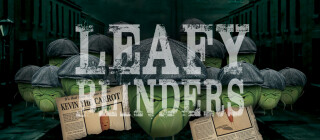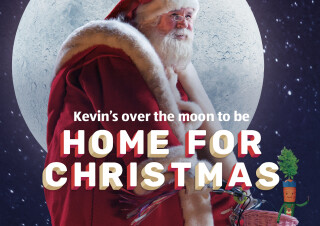 #LeafyBlinders
Russell Sprout and the Leafy Blinders are threatening to take back Christmas and our hero Kevin has gone missing!
Keep up with the action on our social media channels and follow the story as it unfolds.
Hooray! Kevin's made it home in time for Christmas
Kevin has been rescued and reunited with his family. Watch and see how Santa saves the day, then head down to Aldi to get everything you need for an incredible Christmas with family. There's really nothing quite like Christmas together.
Christmas with Aldi
After an epic journey back home from the cold, Kevin is looking forward to the best Christmas ever with Katie and the kids. A Christmas full of delicious food and treats, amazing gifts and plenty of brilliant festive surprises.
Make it a homemade Christmas full of amazing value
Everyone's looking to save on Christmas while still pulling out all the stops. And we've got lots of inspiration to help you do just that, including some brilliant tips and hints on how to make this year a truly homemade Christmas.