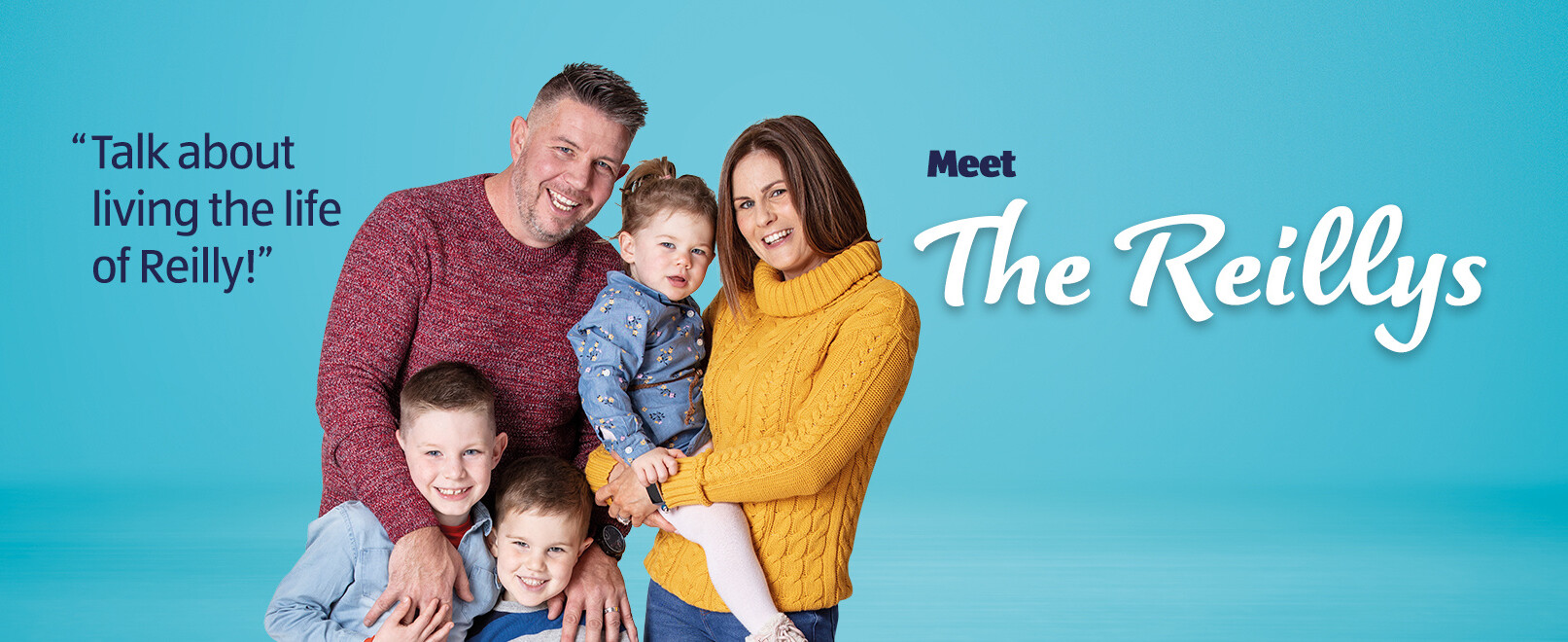 Meet the Reillys
The Reillys are a busy and fun-filled family of five. They love their free time and activities including swimming, GAA, picnics and cycling. Husband Eurich plays Cavan Masters Gaelic Football! They are saving for a family holiday abroad.
Our Story…
The Reilly's loved that they saved both time and money whilst shopping at Aldi. They found some great products and were amazed by the range of Irish produce. Here's a few of their highlights…
Shopping before switching to Aldi took place between 23/09/19 to 20/10/19 and in Aldi took place between 21/10/19 to 17/11/19. Participants received a gratuity.
Meet the other families…
Let us introduce you to our families. Read their stories and hear about all their favourite products, recipes and tasty surprises.
Participants received a gratuity. For shopping dates please click here.