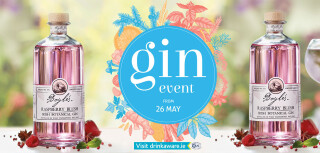 Our Big Gin Event is Back
Welcome to our Gin Festival, which includes another exciting selection of craft and small-batch gins to explore and enjoy this Summer. Browse through our range online and find out more about the amazing gins available in store this summer. All in store from Sunday 26th May.
Copeland Raspberry & Mint Gin
Copeland Gin producers infuse handpicked raspberries and mint with their own premium gin for 8 days. The result is a smooth yet zingy, fruity Irish Gin that goes perfectly with a splash of tonic on a Summer's day.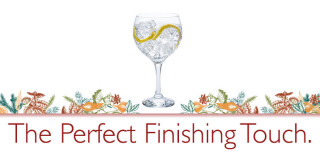 A gin & tonic wouldn't be complete without a few finishing touches to bring out that bursting flavour. Add in a fruity garnish to create the perfect G & T by adding in an ingredient that is already used in the drink. Why not freeze the fruit too, so they can also act as ice cubes.
Gin Tasting Packs
Can't decide which gin to choose? Why not browse our range of Gin Tasting Packs. We have a selection of flavoured gins or pink gins to choose from with 4 different gins included for just €14.99.
Mix it up
Whether it's to impress your guests or simply just to treat yourself, why not do something different and create a gin cocktail with any of our amazing recipes below.