Bord Bia Quality Assurance & 100% Irish Logos were present in the Aldi Christmas Brochure implying that this Turkey was part of the Bord Bia Quality Assurance Scheme & 100% Irish. We would like to clarify that this is not the case. This producer is not a member of the Bord Bia scheme. The Turkeys were reared in Ireland from 1 day old & processed in Ireland. We would like to apologise for any confusion caused and did not mean to mislead customers.
Festive Birds from Co. Carlow
The Aldi exclusive Bronze Mini Breed is a rotund bird, slow grown for 20 to 22 weeks. The average weight is 4.5 kilos and the birds are free to roam 24/7 (classed as Freedom Food) in the fields at the foot of Mount Leinster in Co.Carlow, fed on a high nutritional corn based diet.
On sale from 20 December the Exquisite Outdoor Reared Slaney River Bronze Turkey is beautifully presented in a draw string Hessian Sack.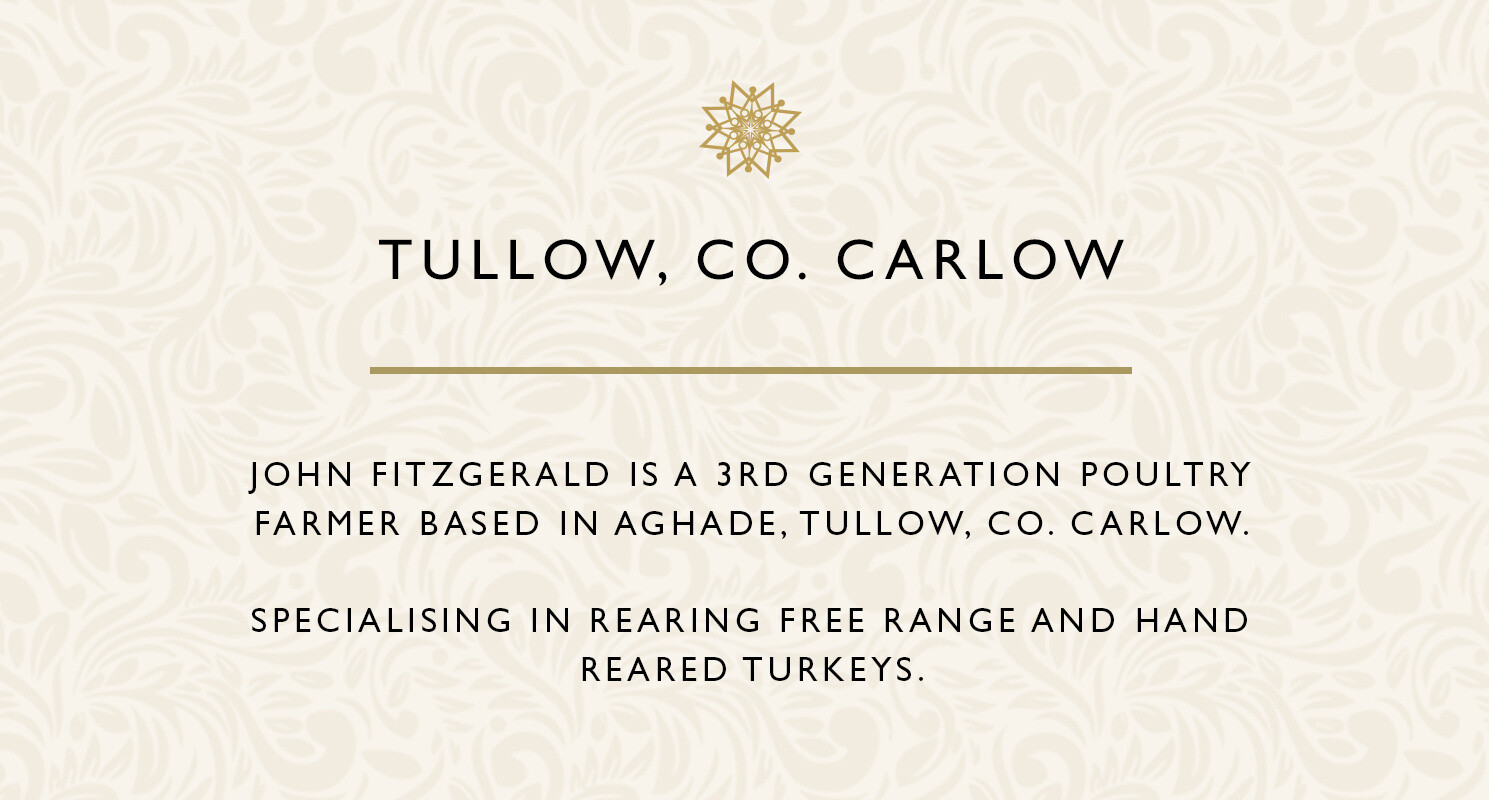 Our Slaney Bronze Turkeys are free to roam through an orchard along the banks of the Slaney river. These Turkeys are completely outdoor reared with shelter available for those rainy days. With the freedom to roam in their own separate meadow, they enjoy the advantages of a grass grazing diet, with corn feed given by hand and the odd apple fallen from the trees, access to the Slaney River for fresh water to drink and sand pits to play in make these very happy turkeys!
These birds mature slowly and so grow plump and full flavoured. Our care and attention to each Turkey from start to finish ensures that the Exquisite quality of our turkeys shines through.
John has carefully reared the Slaney River Bronze Turkey exclusively for Aldi Ireland.