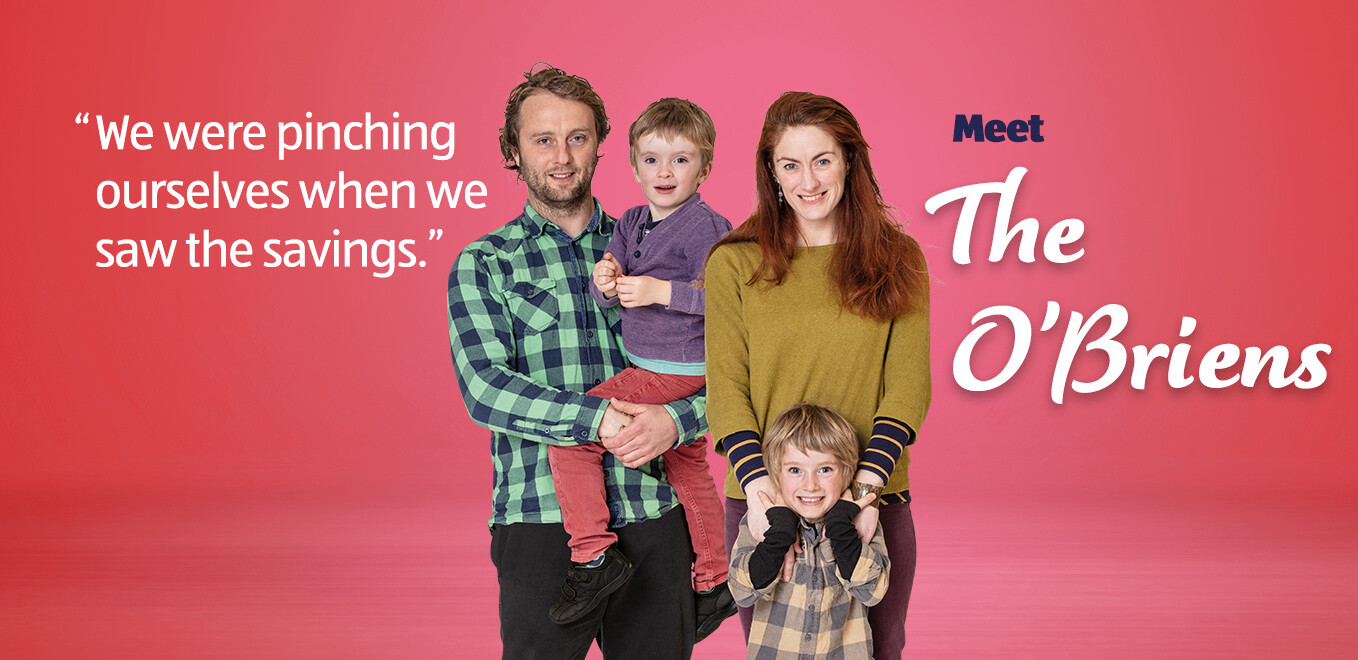 Meet the O'Briens
Family of 4, the O'Briens live at home with their dog, Lola and cat, Catty. Rueben owns his own seafood restaurant so is naturally really into good fresh food. They enjoy long walks on the beach and are saving for some winter sun.
Our Story…
The O'Briens found shopping at Aldi really straightforward and they were really taken back by the sheer amount and variety of Irish produce in store. Here's a few of their highlights….
Shopping before switching to Aldi took place between 23/09/19 to 20/10/19 and in Aldi took place between 21/10/19 to 17/11/19. Participants received a gratuity.
Meet the other families…
Let us introduce you to our families. Read their stories and hear about all their favourite products, recipes and tasty surprises.
Participants received a gratuity. For shopping dates please click here.