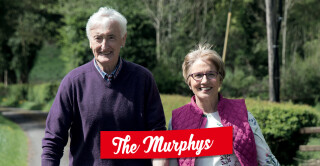 Meet the Murphys

Life is busy for Nora, a part time support worker and Paddy, a retired farmer. They have a total of 9 children and 15 grandchildren and look after the grand kids from time to time whilst their son runs the farm.
Our Swap and Save Story…
The Murphys were amazed by the quality of the meat and couldn't get over the saving on their groceries. Here's a few of their highlights.
Meet the other families...
Let us introduce you to our families. Read their stories and hear about all their favourite products, recipes and tasty surprises. Does saving feel amazing? Let's find out.