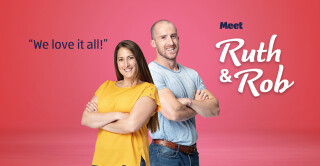 Our Story…
Ruth and Rob loved the fresh meats and cheeses available at Aldi and were so impressed with the value. Here's a few of their highlights….
Meet the other families…
Let us introduce you to our families. Read their stories and hear about all their favourite products, recipes and tasty surprises.