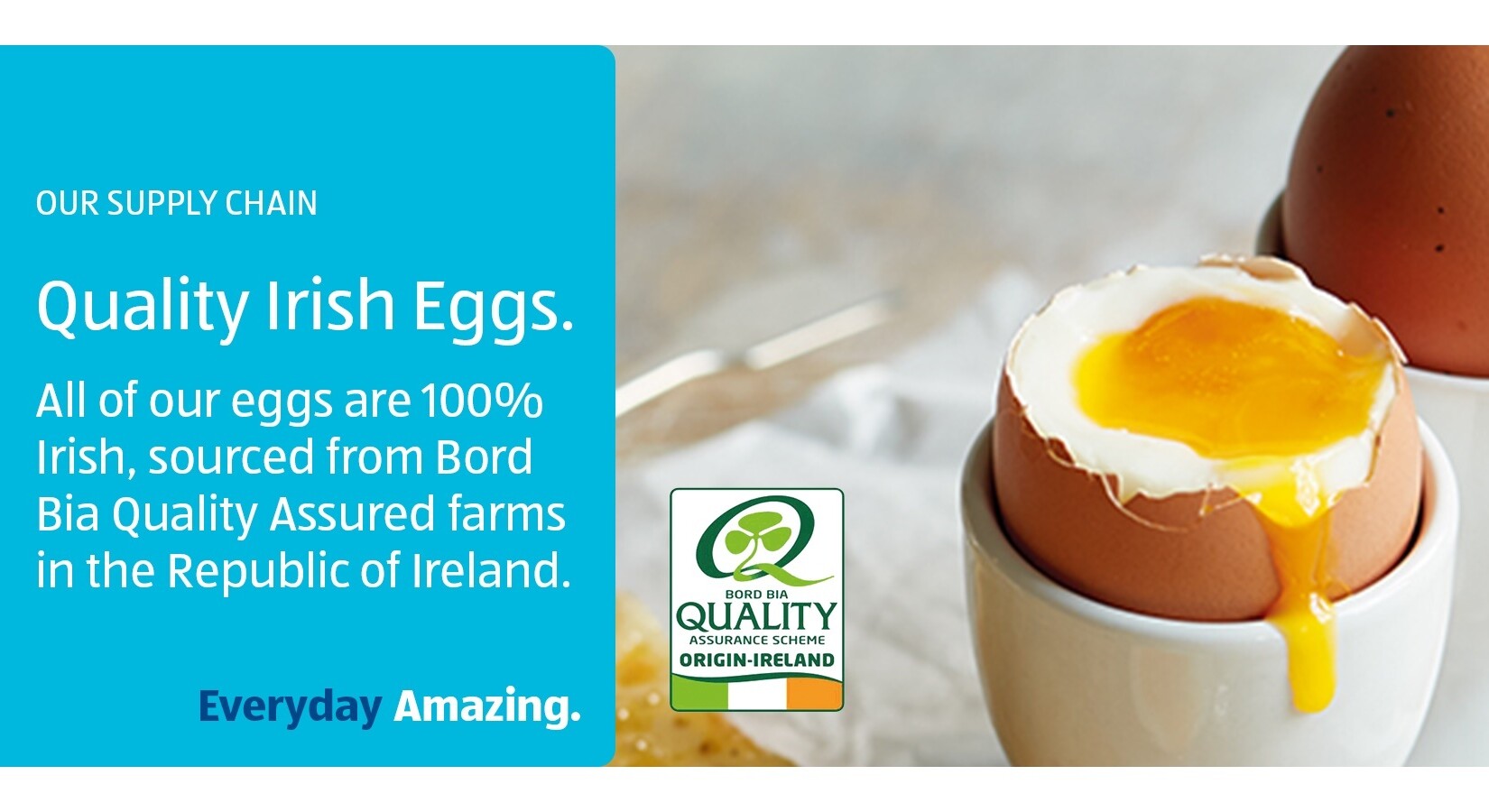 Quality Irish Eggs
All of our eggs are 100% Irish, sourced from Bord Bia Quality Assured farms in the Republic of Ireland.
Brendan O'Reilly supplies 1.2 million eggs per year to Aldi.
"Our Free Range Hen House was built in 2002 which is situated in Thurstianstown, Slane, Co. Meath and is run by myself and my family. Our eggs are collected and regularly graded, thus ensuring complete freshness for our customers." Brendan O'Reily, Co. Meath.
The Bord Bia Quality Mark
The Bord Bia Quality Mark provides independent assurance that the product has been produced to meet BBQAS (Bord Bia Quality Assurance Schemes) standards at every stage of the supply chain – from production to packaging. Wherever the Bord Bia Quality Mark is used on packs, it guarantees that the product is 100% farmed and processed in the Republic of Ireland.
• 100% of our fresh meat is Irish Bord Bia approved.
• We are the only major retailer in Ireland whose entire egg range is 100% Bord Bia Quality approved.