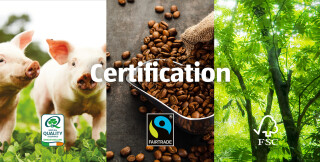 We work closely with a number of certification schemes to support our responsible sourcing strategy. By meeting the strict standards set by these certification bodies, if the products in our stores carry their logo then you can be assured of high quality, full traceability and sustainable social and environmental practices.
Aldi have an on-going commitment to increase the number and range of sustainably certified products in our stores.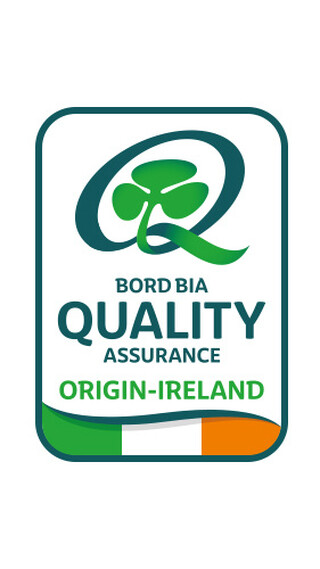 Bord Bia
We work with only the best Irish suppliers, passionate about giving you quality, awardwinning food that you can trust. So, when you're at your local Aldi store, not only do you get great value and delicious food, but you are also helping to support sustainable suppliers and farmers nationwide. The Bord Bia logo on our products guarantee that our food is from a Bord Bia Quality Assured farm in the Republic of Ireland. Find out more about Aldi's Irish Sourcing here.
Products: Irish beef, lamb, pork, poultry, and produce
Learn more: www.bordbia.ie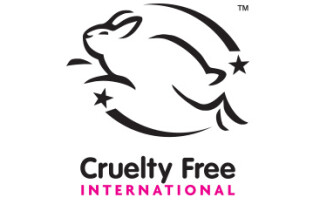 Leaping Bunny
The Leaping Bunny Logo is the only internationally recognised logo guaranteeing consumers that no new animal tests were used in the development of any product displaying it. Find out more about Aldi's Animal Testing policy here.
Products: Cosmetics, toiletries and household products
Learn more: www.leapingbunny.org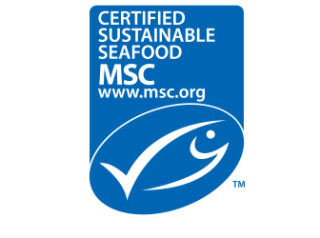 MSC (Marine Stewardship Council)
The MSC blue fish label is only applied to wild fish or seafood from fisheries that have been certified to the MSC Fisheries Standard, a science-based set of requirements for sustainable fishing. Each MSC certified fishery has been independently assessed on its specific impacts to wild fish populations and the ecosystems they're part of. Find out more about Aldi's Responsibly Sourced Fish policy here.
Products: Wild-Caught Fish
Learn more: www.msc.org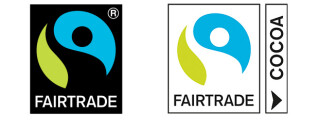 Fairtrade and FSI (Fairtrade Sourced Ingredients)
The Fairtrade logo is recognised around the world. Fairtrade is about better prices, decent working conditions, local sustainability, and fair terms of trade for farmers and workers in the developing world. Farmers receive a Fairtrade Minimum Price and a Premium to choose how to invest in their community. The new FAIRTRADE Sourced Ingredients (FSI) Mark is used for one or two ingredients in a wider range of products e.g. cocoa. Look out for this logo on our products containing Fairtrade cocoa as we aim to be 100% certified by the end of 2020.
Find out more about Aldi's Fairly Traded products and policies here.
Products: Cocoa, coffee, tea, flowers, wine
Learn more: www.fairtrade.org.uk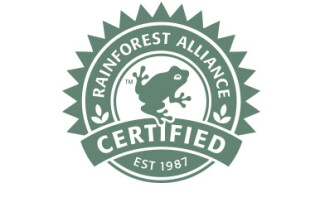 Rainforest Alliance
The Rainforest Alliance 'green frog' logo indicates that a farm, forest or tourism enterprise has been audited to meet standards that require environmental, social or economic sustainability. In order to become certified, farms must meet criteria of the Rainforest Alliance Sustainable Agriculture Standard which cover:
•Biodiversity conservation
•Improved livelihoods and human well-being
•Natural resource conservation
•Effective planning and farm management systems
The Rainforest Alliance merged with UTZ in 2018. Find out more about Aldi's Fairly Traded products and policies here.
Products: Tea, coffee, bananas
Learn more: www.rainforest-alliance.org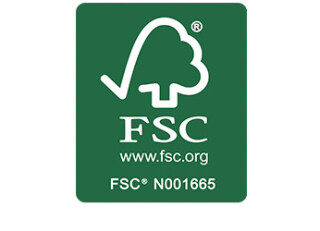 FSC (Forest Stewardship Council)
FSC (Forest Stewardship Council ) helps take care of forests and the people and wildlife who call them home and is recognised by WWF as the "hallmark of responsible forest management". The FSC label guarantees that the trees that are harvested are replaced or allowed to regenerate naturally and some parts of forest are protected entirely. FSC gives an assurance that future generations will be able to enjoy the benefits of the forest.
Find out more about how Aldi is tackling deforestation here.
Products: Wood based products and packaging eg. Toilet paper, advertising materials, furniture.
Learn more: www.fsc-uk.org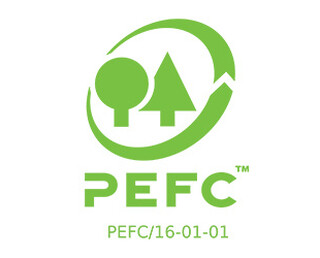 PEFC (Programme for Endorsement of Forest Certification)
The PEFC (Programme for the Endorsement of Forest Certification) gives assurance that wood-based products (timber, furniture, packaging or paper) bearing the two trees logo come from well-managed forests.
It assures that forests are managed in line with challenging environmental, social and economic needs, balancing People, Planet and Profit.
Find out more about how Aldi is tackling deforestation here.
Products: Wipes, nappies, feminine hygiene.
Learn more: www.pefc.co.uk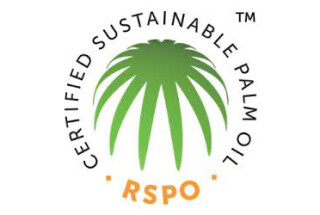 RSPO (Roundtable on Sustainable Palm Oil)
100% of palm oil in Aldi products is RSPO certified, although only some of our products carry this logo. The RSPO has developed a set of environmental and social criteria which companies must comply with in order to produce Certified Sustainable Palm Oil. These criteria minimise the negative impact of palm oil cultivation on the environment and communities in palm oil-producing regions. Aldi is committed to the investment in sustainable palm oil production.
Find out more about Aldi's certified palm oil sourcing here.
Products: All food and non-food products containing palm oil. eg. Bakery products, cleaning detergent
Learn more: www.rspo.org