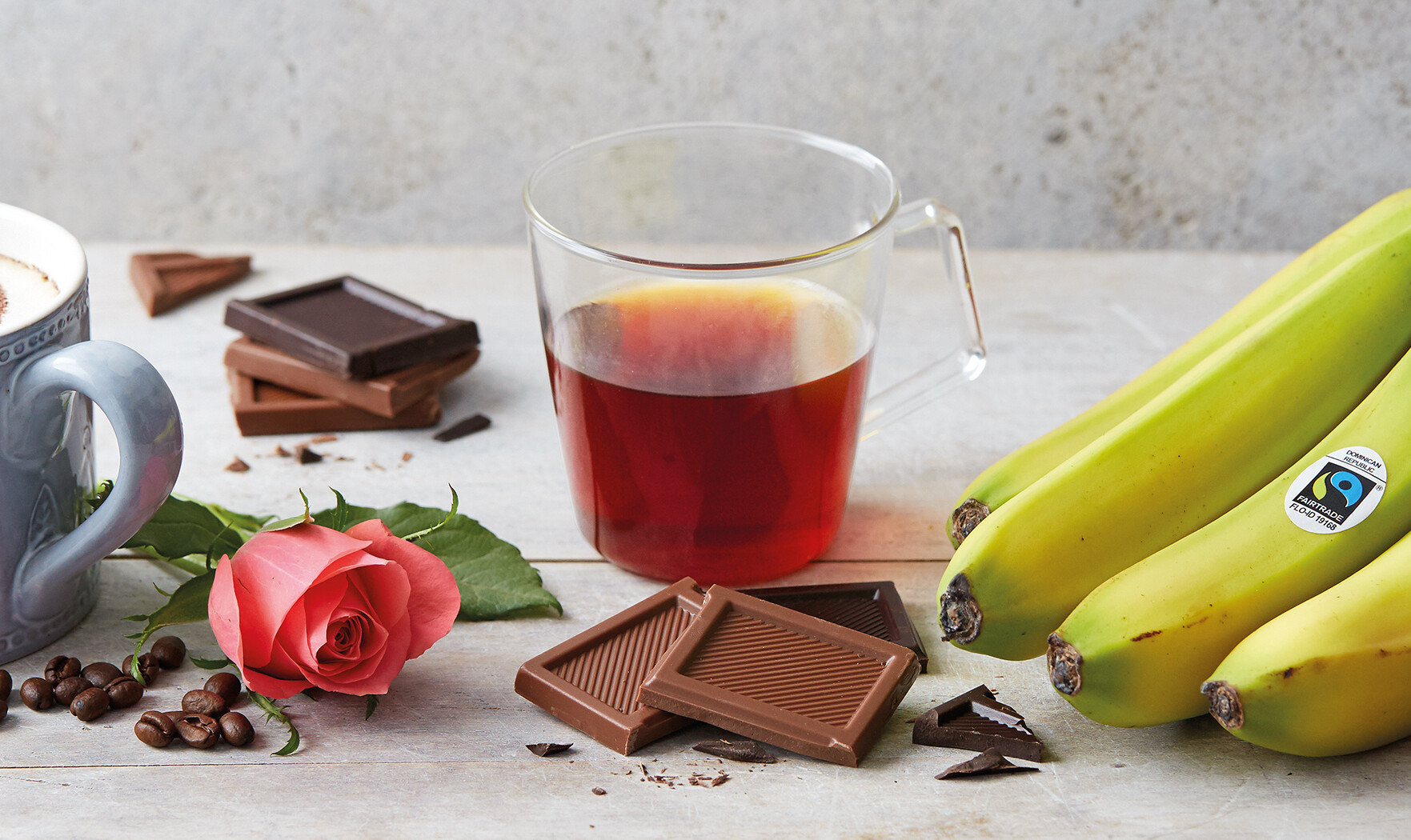 In 2015 we sold almost €4 million worth of Fairtrade products in Ireland.
Choosing Fairtrade is one way of ensuring that producers in developing countries receive a fair price for their products. As well as a stable price for their products, farmers and workers get a Fairtrade premium that they can use to invest in their businesses and communities.
Our 2016 Fairtrade range includes:
Fairtrade organic bananas
Fairtrade Belgian chocolate
Fairtrade coffee
Fairtrade tea
Fairtrade wine
Fairtrade roses
Fairtrade cotton t-shirts – launched as a Specialbuy in 2016 to mark Fairtrade Fortnight
In addition to Fairtrade, we also promote products that are certified to Rainforest Alliance and UTZ standards that create better social and environmental conditions for growers in our supply chain.
In fact, by the end of the 2016, 100% of our fresh bananas will be Fairtrade or Rainforest Alliance certified. Brilliant!
And 2016 was the second year running that all our own-label Easter chocolate was certified to Fairtrade or UTZ standards and our international goal is to move 100% of our chocolate, chocolate biscuits and seasonal confectionary to be certified to one of these standards by the end of 2020.
That's not all we can be proud of. Aldi is the only Fairtrade flower buyer in Ethiopia. In 2015 we sold over 2 million rose stems and helped hundreds of Ethiopian workers and their families find specialist medical care and access to education. We're proud to say that our roses are red, yellow, pink and fair for all.