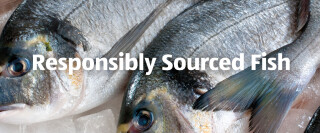 Fish stocks around the world are under increasing strain from overfishing and pollution. This is why ALDI is committed to the sustainability of the world's oceans and environment by ensuring that all of the fish and seafood used in our own-label products are responsibly sourced. This will enable fish populations to remain healthy into the future and that the catch methods used have a minimal impact on the environment.
100% responsible fishing by the end of 2020
By the end of 2020, we aim to be 100% responsibly sourced in our primary fresh, frozen and canned fish product categories in Ireland.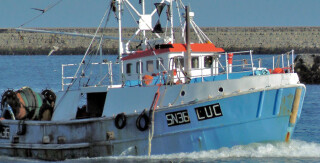 We work in collaboration with the Sustainable Fisheries Partnership (SFP) a leading non-governmental organisation in the field of sustainable fishing, to act as our independent adviser on fish sustainability. SFP rate the sustainability of the fish used in our own label products and provide recommendations to drive continuous improvement of fisheries.
We use third party certification bodies such as Marine Stewardship Council (MSC) for wild-caught fish and, Aquaculture Marine Stewardship Council (ASC), Global GAP and Global Aquaculture Alliance BAP (2 star and above) for farmed fish.

Fishery Improvement Projects (FIPs)
We also encourage our Suppliers to support fisheries in becoming part of a Fishery Improvement Project (FIP) where required, this is to help improve both environmental sustainability and social standards on fishing vessels and throughout production.
Labelling
We provide clear and transparent information for our customers by labelling 100% of our fish products with: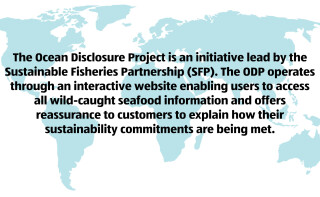 Click below to explore our profile on the Ocean Disclosure Project website.
Participant of a FIP - Moroccan Sardines
We launched our own FIP in the waters off the coast of Morocco to improve the sustainability of our canned sardines.We are doing this in collaboration with SFP, local government and fisheries.
The project aims to help fisheries along the Moroccan coast to establish sustainable fishery practices, using the MSC criteria as a benchmark.
Click here for more information.
Fish Welfare
Animal and Fish welfare are an important part of being a responsible business and we are committed to high standards of welfare for both farmed and wild fish. We believe that a model of continuous improvement is the most appropriate route towards delivery of our animal welfare goals.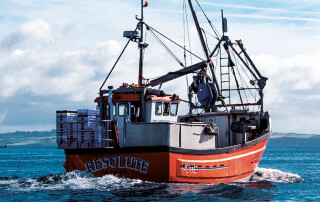 Fish Feed
As an international retailer we are aware of our responsibility for more sustainable fishing and fish farming. The farm certification standards that we use, such as ASC, Global G.A.P and BAP, already have requirements about the sourcing of fish food ingredients. To continue to guarantee that our fish and seafood products meet our customers' expectations, we are in regular contact with these organisations to further develop their certification standards for the responsible sourcing of feed in fish farming.