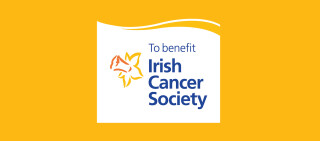 Who are The Irish Cancer Society ?
The Irish Cancer Society is the national cancer charity in Ireland, providing care and support to cancer patients and their families. The Irish Cancer Society funds innovative research projects to find better ways of diagnosing and treating cancer and also delivers a range of free services, including a Night Nursing service and Freephone Cancer Nurseline, to improve the lives of those affected by cancer.
Aldi, proud to sponsor the Irish Cancer Society's Colour Dash
Aldi is the proud sponsor of the Irish Cancer Society Colour Dash. The Colour Dash 5k runs are held across Ireland in Dublin, Cork, Galway and Limerick. Each kilometre, a different colour – representing a different cancer – of powder paint is thrown at participants, creating a kaleidoscope of colour.
'Dashers' start the route wearing a white t-shirt that is quickly transformed into a colourful work of art. Thousands of enthusiastic walkers, joggers and runners will inject some colour into their lives this summer. 100% of the funds raised through the Colour Dash will go directly to the Irish Cancer Society.