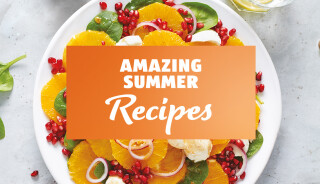 Amazing Summer Recipes.
At Aldi, we have a tonne of amazing summer recipe ideas to cook up an amazing summertime treat. From summer salads to fresh Irish meat, we have something delicious for everyone.
Amazing Summer Recipes.
Make this the tastiest summer yet with our amazing selection of summer recipes. Discover more below.
Let's make it an amazing summer.