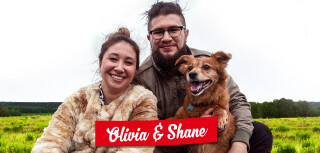 Meet Olivia and Shane
Olivia is a community worker and part time DJ, and Fiancé Shane, a self-employed videographer. They love to spend their spare time going to festivals and gigs.
Our Swap and Save Story...
This young, Irish couple were totally amazed at the savings they've made at Aldi. They already popped in to Aldi for the odd bits, like fruit and veg or bread. Here's a few of their highlights.