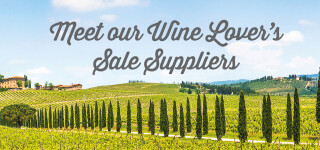 Amazing wines. Amazing stories.
Our Wine Lover's Sale celebrates the skills of passionate winemakers from around the world. Some are from well-known regions, while others are from areas you might not know. All create stunning wines at astonishingly low prices. Here are the stories behind a few of the bottles you'll find in store and at our online wine cellar.
Forgotten grapes make an unforgettable wine.
The Forgotten Row was created from grapes overlooked during a nighttime harvest. This classic New Zealand Sauvignon Blanc has fruity notes leading to a lingering finish, with fresh acidity.