Classic Old Fashioned cocktail made with dark rum, orange peel and mixed spices.
Old Fashioned Hopking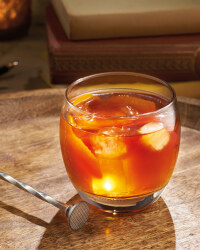 Recipe Information
Ingredients
50ml Old Hopking Dark Rum
1 teaspoon of caster sugar
Pinch of ground mixed spice
Thick slice of orange peel
3 ice cubes
Method
Put the rum, sugar and spice into a squat glass and stir to dissolve the sugar.
Twist the orange peel over the glass to release the oil and add to the drink.
Add in the ice cubes, stir and serve for the perfect Father's Day tipple!