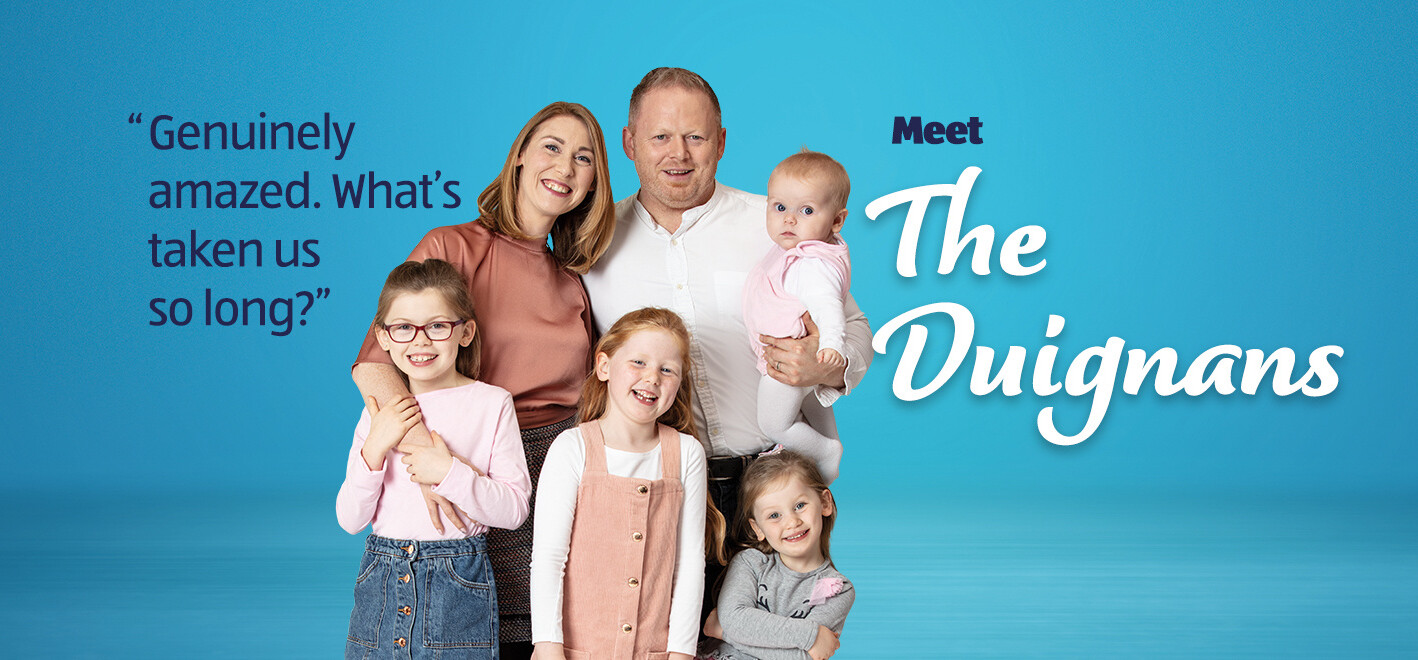 Meet the Duignans
Family of 6, the Duignans love to spend quality time together. They love playing games together and have a 'no TV screen' rule throughout the week, with a family movie night on a Friday. They are looking to save for a family trip to Australia.
Our Story…
Throughout their time shopping at Aldi, the Duignans learnt a lot about saving when it came to grocery shopping and the importance of buying local Irish produce. Here's a few of their highlights….
Shopping before switching to Aldi took place between 23/09/19 to 20/10/19 and in Aldi took place between 21/10/19 to 17/11/19. Participants received a gratuity.
Meet the other families…
Let us introduce you to our families. Read their stories and hear about all their favourite products, recipes and tasty surprises.
Participants received a gratuity. For shopping dates please click here.