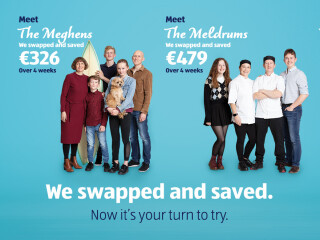 You could swap and save today
Families all over Ireland are swapping their regular shop for Aldi, inspired by our award-winning quality and range. They're making some pretty amazing savings too. But don't take our word for it. See what our 6 new families had to say about swapping from their usual supermarket to Aldi.
Meet our families
Find out what each of our lovely swap and save families have been up to. Does saving feel amazing? Let's find out.
More inspiration just for you
Browse the range, discover a new favourite recipe and stay up-to-date with all our incredible Specialbuys right here.