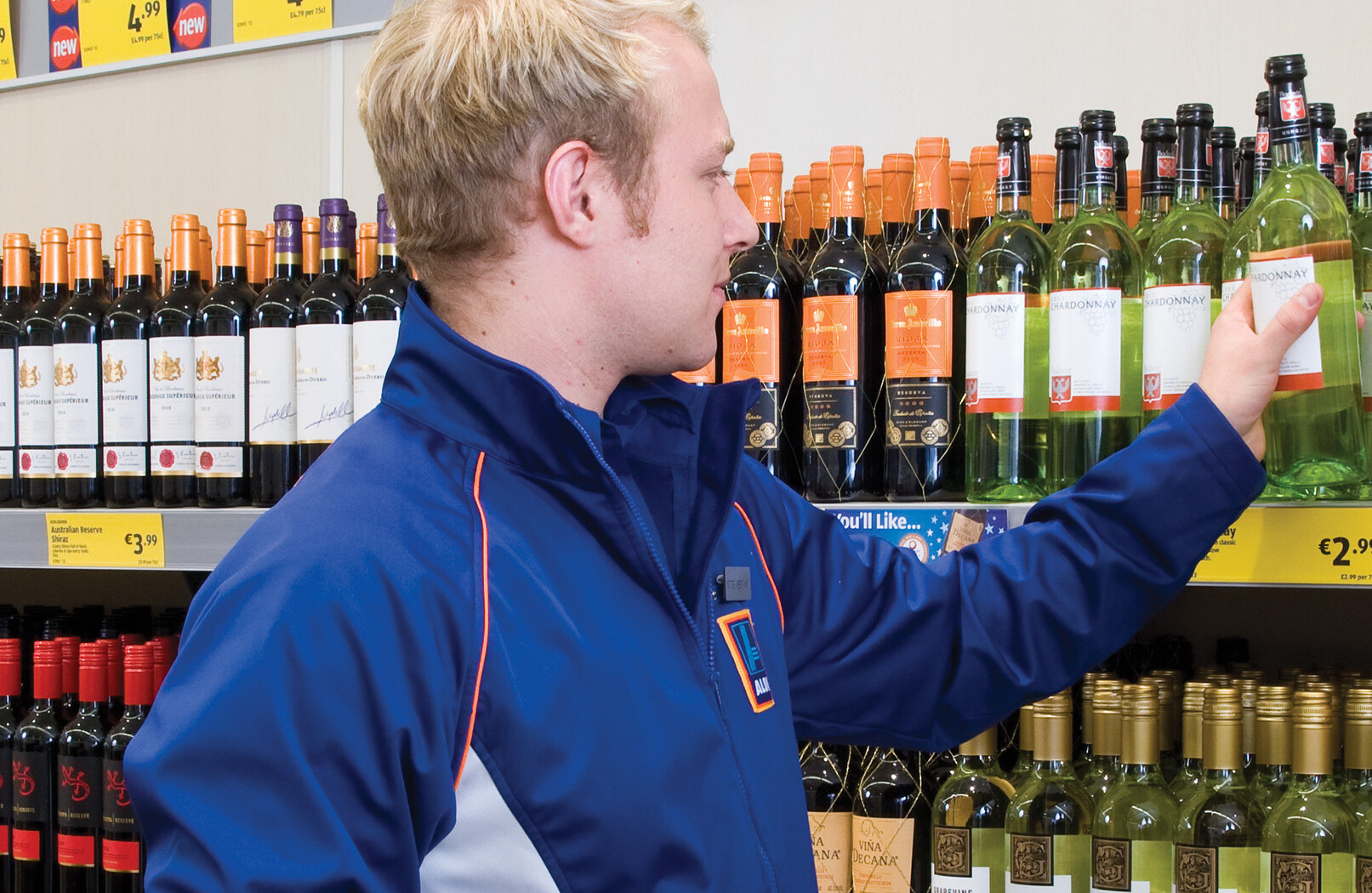 The long-term health risks and anti-social behaviour issues associated with excessive alcohol consumption are well known. We support a number of Responsibility Deal initiatives to help combat the health and social issues associated with alcohol abuse. We also make a financial contribution to Drinkaware to support the delivery of these objectives. Aldi Ireland is a member of the RRAI (Responsible Retailers of Alcohol in Ireland). We feature the RRAI logo and drinkaware.ie website link on all alcohol advertising materials and in the alcohol sections of our website.
Clear labelling
We are committed to giving clear information on product labels to help promote responsible drinking. As Ireland does not currently have clear guidelines, Aldi Ireland has voluntarily signed up to a Government Alcohol Labelling Responsibility Deal Pledge which sets a goal for 80% of products displayed to have the following information on labels:
1. The drink's unit content
2. Guidelines for lower risk drinking
3. Pregnancy warning
Responsible marketing and merchandising of alcohol
In Ireland, we support the RRAI Code of Practice, a voluntary code that manages the sale and advertising of alcohol.
As per the RRAI Code of Practice, alcohol cannot be merchandised directly adjacent to food items. All Aldi's stores follow a standardised layout that ensures that all alcohol is merchandised in adherence to RRAI standards.
In Ireland, alcohol advertising must be confined to where the products are displayed. It cannot be glamorised, encourage excessive consumption or be advertised at minors. All advertising in papers and magazines must devote 75% of advertising to products other than alcohol, meaning that alcohol can occupy only 25% of the ad space.
We actively display the Drinkaware website logo to ensure additional information is available to customers, letting them make informed choices when buying alcohol products.
Underage drinking
We are committed to preventing under age sales in our stores to protect young people from the harms of alcohol. All our store employees get comprehensive training on Challenge 25 to tackle underage alcohol sales. Any customers who look under 25 are asked to show valid identification.
Our staff make, on average, 50 refusals per store per month, which equates to 68,400 refusals to serve underage alcohol per year, which demonstrates our commitment to Challenge 25.