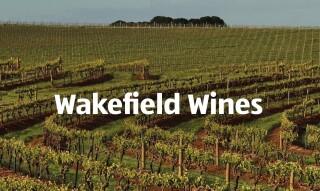 For the Love of Wine
For the family-run Wakefield Wines, winemaking is all about attention to detail. The business is family owned and totally independent, with three brothers and their father all involved from winery through to export sales. They love what they do, and that's the main driving force behind their success.
The Perfect Roots
One of Australia's oldest wine regions, the Clare Valley boasts rich, fertile soils and an ideal climate for winemaking. Export Manager Neil Hadley MW says, "The Clare Valley was once part of a vast inland sea. The cooler climates and rare soils mark these lands as special for making great wines."