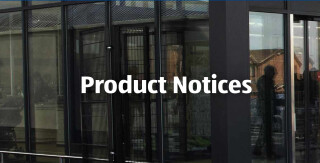 Product Name: Green Pesto
Brand: The Deli
Product code: 46176 25230925
Batches affected: Use by 16 September
Our supplier, Galmere Fresh Foods Limited, is recalling this product due to the possible presence of Listeria monocytogenes.
Customers are advised not to consume the product and asked to return this product to the nearest store, where a full refund will be given.
We apologise for any inconvenience and thank you for your co-operation.
Further information can be found here.
Q&As can be found here.