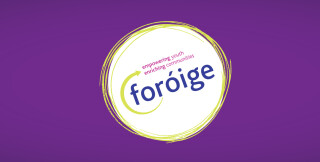 Empowering the next generation
We are delighted to be partnered with leading youth organisation Foróige. Foróige works with over 54,000 young people (aged 10-18 years old) and 5,500 volunteers each year through a network of 614 youth clubs and cafes, 160 youth projects, the Big Brothers Big Sisters youth mentoring programme and national programmes such as Citizenship, Entrepreneurship and Leadership.
Get
Involved
Are you inspired to enable young people in Ireland to reach their full potential? Contact your local Forógie to join.