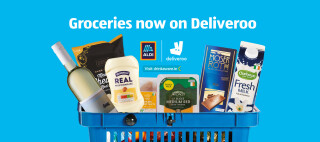 Deliveroo Allergen Product Guidance
We take great care when it comes to providing our customers with allergen information, and try to make shopping easier for those with alternative diets by using logos and statements on our packaging. If you need to check the allergen information and product labels for any of the products available through Deliveroo, simply click on the categories below.
Allergen Information
Click below for the latest allergen information on all our Deliveroo groceries.
Discover Aldi's Special Diets grocery range below