How to be considerate while shopping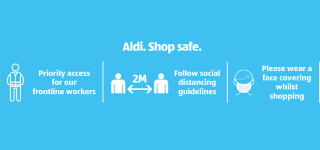 These are the days we'll remember...
Get your order delivered with Deliveroo.
Need a few essentials in a hurry? Can't get to the shops? You can now order amazing value groceries direct from your local store through our new food delivery partner Deliveroo. This speedy new service allows you to do your shop safely and conveniently without leaving the house.
How to keep your kids entertained
If you're looking for inspiration on how to entertain the kids at home, you're in the right place.