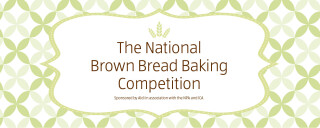 Bread Baking Competition 2019
Aldi is delighted to sponsor the National Brown Bread Baking Competition again, in association with the National Ploughing Association (NPA) and the Irish Countrywomen's Association (ICA).
Similar to last year, there will be two strands to the competition. Aldi will be organising a competition open to the public. The ICA Competition is for ICA members only. Members can enter through the ICA competition or the Aldi competition but not both. Entry to the competition is free to all.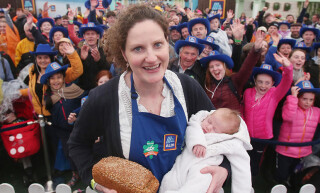 Entrants bake bread at home and drop for tasting and judging at the locations outlined below:
1. Aldi Head Office, Newbridge Road, Naas, Co.Kildare – June 12th 10.30AM – 1PM
2. Aldi Regional Office, Limerick Road, Mitchelstown, Co.Cork – June 12th 10.30AM – 1PM
3. Aldi Store, New Town Centre, Oranmore, Co.Galway – June 19th 10.30AM – 1PM
4. Aldi Store, Wexford Retail Park, Clonard Little, Wexford, June 19th 10.30AM – 1PM
ICA HEATS
The first stage of the ICA competition will be at Federation level where entrants will submit a pre-baked brown bread for judging. All 27 Federation Heat winners will compete in the Regional Final which will be held in An Ghrianán on Thursday, July 18th 2019, where they will once again submit a pre-baked brown bread for judging.
The 4 winners of the Regional Finals will go through to the Semi-Final where they will bake their bread live at the National Ploughing Championships in Carlow in September, here they will be joined by the 4 finalists from the Aldi strand of the competition.
Finals

There will be 2 Semi-Finals on Tuesday 17th September and Wednesday 18th September 2019. The 4 contestants placed first and second in each Semi-Final will qualify for the Final on Thursday 19th September in the Aldi Marquee at the National Ploughing Championships 2019.
Please note:
The judges' decision in all competitions shall be final and binding on all competitors and the fact of entering shall be deemed an acceptance of this rule.
Details of ingredients allowed are addressed in our FAQs - Please click here to view.
Rules of the Brown Bread Competition 2019:
1. Each competitor will produce a home baked brown bread . A 2lb loaf tin can be used. Competitors must use ingredients purchased from Aldi. Any ingredients not available for purchase in Aldi must be listed and presented in non-branded containers. Competitors may bring their own baking tin for the live finals at the Aldi Marquee.
2. Competitors must be over the age of 16 years on 1st January 2019.
3. Professional chefs are excluded from competing.
4. Competitors please note that at the National Semi Finals and Final, competitors will be obliged to use the ingredients supplied by Aldi on the day. Any ingredients not available in Aldi must be listed and presented in non- branded containers. Each finalist will be required to submit their final recipe before the National Finals to ensure all ingredients can be used by our production bakery of choice.
5. Competitors must be available on all three dates of the Competition - Sept 17th, 18th and 19th 2019. Each Federation Winner will receive a three day entry pass into the National Ploughing Championship.
6. The Winner's brown bread will also be stocked in all Aldi Stores in Ireland for a minimum of twelve months. They will receive a share of the profits, guaranteed to be at least €15,000.
Directors, management and employers (and their immediate families) of the promoter or the agencies or companies associated with this promotion are ineligible to enter. Previous National Winners are excluded from taking part.