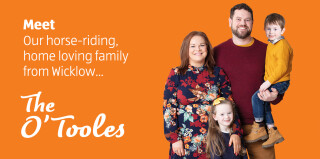 Meet the O'Tooles!
Lisa and Dave love getting out for long walks over the hills with their 2 little children and 2 dogs. But they're just counting down the days until they get away as a family. So saving money on their shop will help with that trip.
Our Story
The O'Tooles spend a lot on kids lunches and making meals for the family. But they do like a treat or two, with a few toys for the kids and wines for the parents. Here's a few of their highlights…
Discover more reasons to swap
Meet our other families, explore our full range in store and be inspired to cook delicious and nutritious family recipes. It's reasons like this why so many are making the swap. Find your reason today.